We embrace sustainable best practices and work towards a carbon neutral Mandai by 2025.
Our sustainability roadmap is guided by four pillars:
Resource Optimatisation
Biodiversity Protection
Integration with Surroundings
Sustainability Advocacy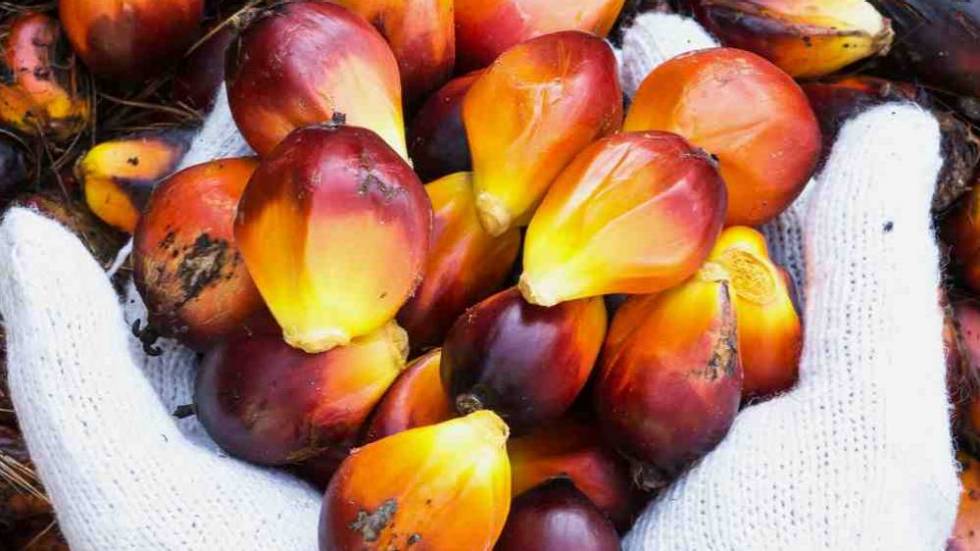 Carbon Management

We track carbon emissions and explore optimal ways of offsetting the carbon we produce, examples of which include reducing energy consumption, creating sustainable value chain, supporting habitat restoration projects that are aligned to our conservation outcomes.
Energy Reduction

To achieve energy reduction target, we need to understand and monitor our energy usage. This is done through energy metering with one main Singapore Power Grid meter and 106 private meters in our existing parks.
We also undertake energy projections and modelling for the upcoming parks and attraction to optimise energy usage.
Efforts to reduce energy consumption include :
Ongoing LED Conversions
Sourcing for alternative AC equipment and devices
Upgrading of aging equipment to high energy efficiency models
Use of solar powered pumps for moats in our parks (exploration stage)
Progressive Installation of solar panels, with target for 100% renewable energy by 2030

Zero Waste
We target towards zero waste by 2030.
Measures taken and in the pipeline include :
Recycling of horticultural waste into mulch for planting bed and animal bedding. Some 30 back-of-house animal care areas for care are using the bedding.  
Facilitating download for digital park maps to replace some 149,000 printed park maps distributed each month.
Black solider fly research on upcycling of food waste – to explore further enhancement and scale up research opportunity 
Establish waste management strategy: Reduce, Reuse, Recycle and Disposal (for new parks)
Catered facilities for Horticulture waste recycling (for new parks) 
Provisions for Food Waste Composters (for new parks)
Reduction in Water Consumption

We target to reduce water consumption by 1% year on year. This target is rather challenging considering the new parks and indoor attractions to be added to Mandai precinct progressively in the very near future. Park-wide water metering to monitor usage and detect leakage, and infrastructure improvement are ongoing efforts to reduce water consumption.
Our Animal Care Team is switching to the use of natural substrate for animal bedding in back-of-house facilities to reduce the need to hose down concrete flooring of these areas on a daily basis. Natural substrate also encourages the animals to explore their environment and improve animal welfare.
A water recovery system will soon be available to recycle backwash from the manatee life support system. Suitably selected plants used to absorb the nitrogenous waste will make for good browse for our animals.     
Sustainable Mobility
We target to complete electrification of our internal fleet of trams, buggies and vans, and bus fleet of Mandai Express and Mandai Shuttle by 2025.
To support government's goal for 100% non-internal combustion engine vehicle ownership by 2040, we have installed 10 electric vehicle (EV) charging points in our multi-storey carpark – the largest number of EV lots in a single carpark in Singapore.
Another 28 EV lots will be made available in the new Mandai development in East Node, and provisions for more in West Node are being planned.
Sustainable Value Chain

A sustainable procurement roadmap was drawn up with targets to meet
sustainability criteria for the following:
| Product Type | Target | Remarks |
| --- | --- | --- |
| Palm Oil | 100% | Implemented, for cooking in our kitchen (for details, refer to our palm oil position statement) |
| Seafood | 100% | F&B outlets |
| Eggs | 100% by 2023 |   |
| Beef, Chicken | 100% by 2025 | F&B outlets |
| Fruits and vegetables | 25% | locally sourced for F&B outlets, implemented |
| Animal feed | 30% by 2025 | to be locally sourced |
| Plant-based alternatives | 20% | F&B offerings, implemented |
| Coffee | 100% by 2023 |   |
| Wood pulp | 100% by 2025 | Responsible sourcing of paper and wood |
| Single-use Plastic | 100% phase out by 2025 | Progressive phasing out, and replacing with eco-friendly alternative |
In addition to the above items, a sustainable procurement road map is also taking shape for animal feed, soy, uniforms and IT.

To influence suppliers, sustainability criteria are incorporated in tender evaluation.  
Sustainable Retail
50% of retail merchandise to meet sustainable standards and/or contribute to wildlife conservation or social cause by 2025.

Green Meeting Venue
We support sustainable consumption and strive to serve sustainably sourced food and only use reusables at our venues to reduce the impact to the environment. We also offer sustainability-themed MICE or corporate events and customise our tours, to allow a glimpse of what is done to keep our operations sustainable.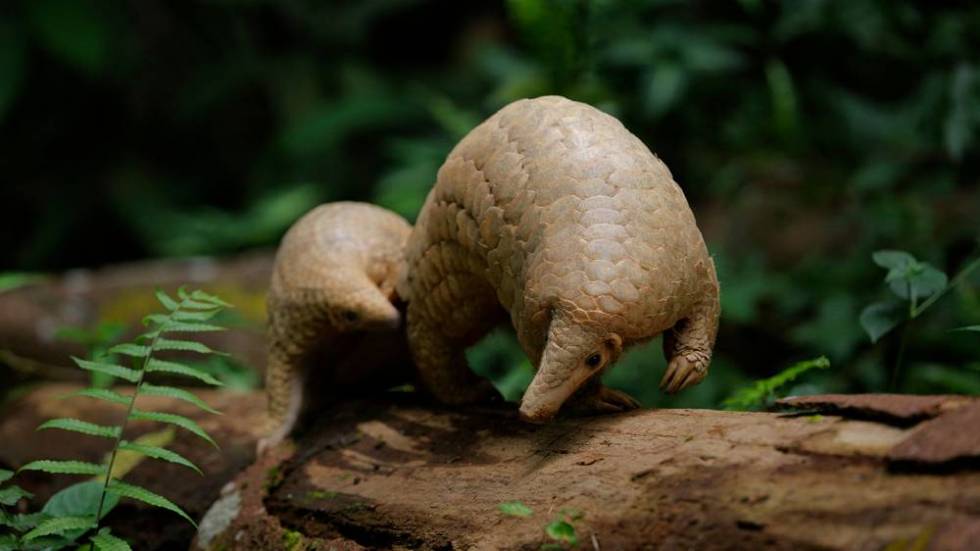 Supporting Local and Regional Conservation Projects
We protect local and regional biodiversity by supporting conservation projects through
Mandai Nature
.
Habitat and Connectivity Enchancement
An integral approach of the Mandai Rejuvenation Project involves enhancement of the development site to rejuvenate habitats. The completion of Mandai Wildlife Bridge allows the two forest patches of the Central Catchment Reserve on both sides of Mandai Lake Road to reconnect for the first time in 60 years. Over 31,000 native plants representing 25 species now flourish on the bridge, which enhances habitat connectivity and provides a safe passageway for native wildlife.
Since its opening in December 2019, 57 species of animals including wild boars and civets have been recorded using the bridge.
Additionally, we target to restore 2.7ha of degraded land in the buffer zone between Mandai Precinct and the Central Catchment Reserve by 2024.
Water bodies within existing parks are also enhanced to attract nature's own mosquito control brigade: frogs, dragonflies and damselflies. Since the initiation of the Pollinator Project in 2018 to enhance habitats for pollinators, native butterfly populations have gone up and we are now seeing species previously not recorded in our parks.
Stormwater Systems
Concerted efforts have been put into the design of our stormwater systems to ensure that discharges (stormwater and rainwater) from Mandai precinct do not negatively impact the environment, particularly Mandai Mudflat.

INTEGRATION WITH SURROUNDINGS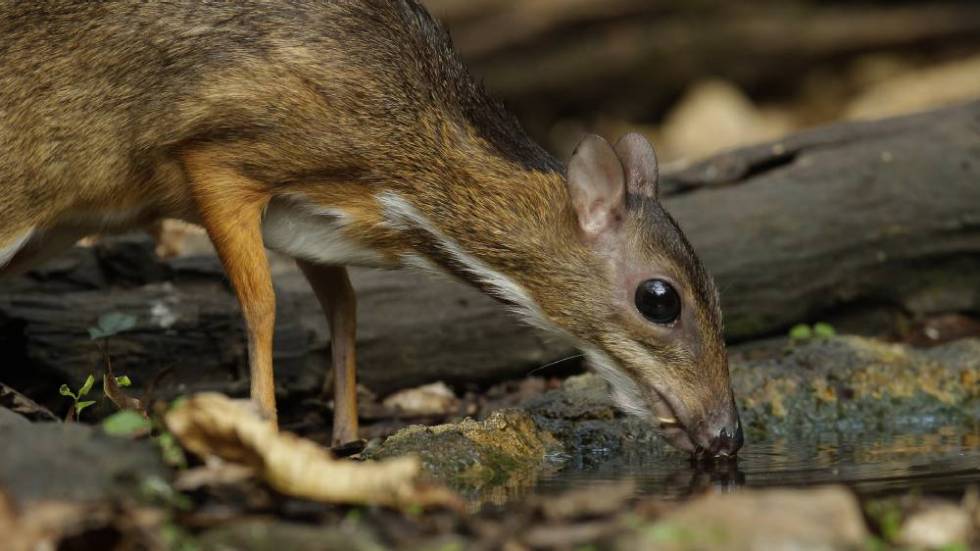 We design our parks to holistically and seamlessly integrate with the natural environment. Singapore Zoo, Night Safari and River Safari have been awarded LEAF Platinum certification – accorded by NParks to developments with distinguished greenery provision and biodiversity enhancements above and beyond the norm. We are guided by the same design principles for the upcoming new parks and are working to obtain the same certification.
By championing sustainability best practices, we hope to inspire staff, partners and communities and empower them to make positive changes to the environment, which is key to protecting wildlife and ensuring the well-being of humanity.
We launched a three-year campaign `Fight The Deadliest Monster' to generate awareness of the impact of plastic on our environment and encourage people to reduce usage of single-used plastic.
Following the positive response of this campaign, we will continue our journey with Fighting Deforestation, starting  October 2021.