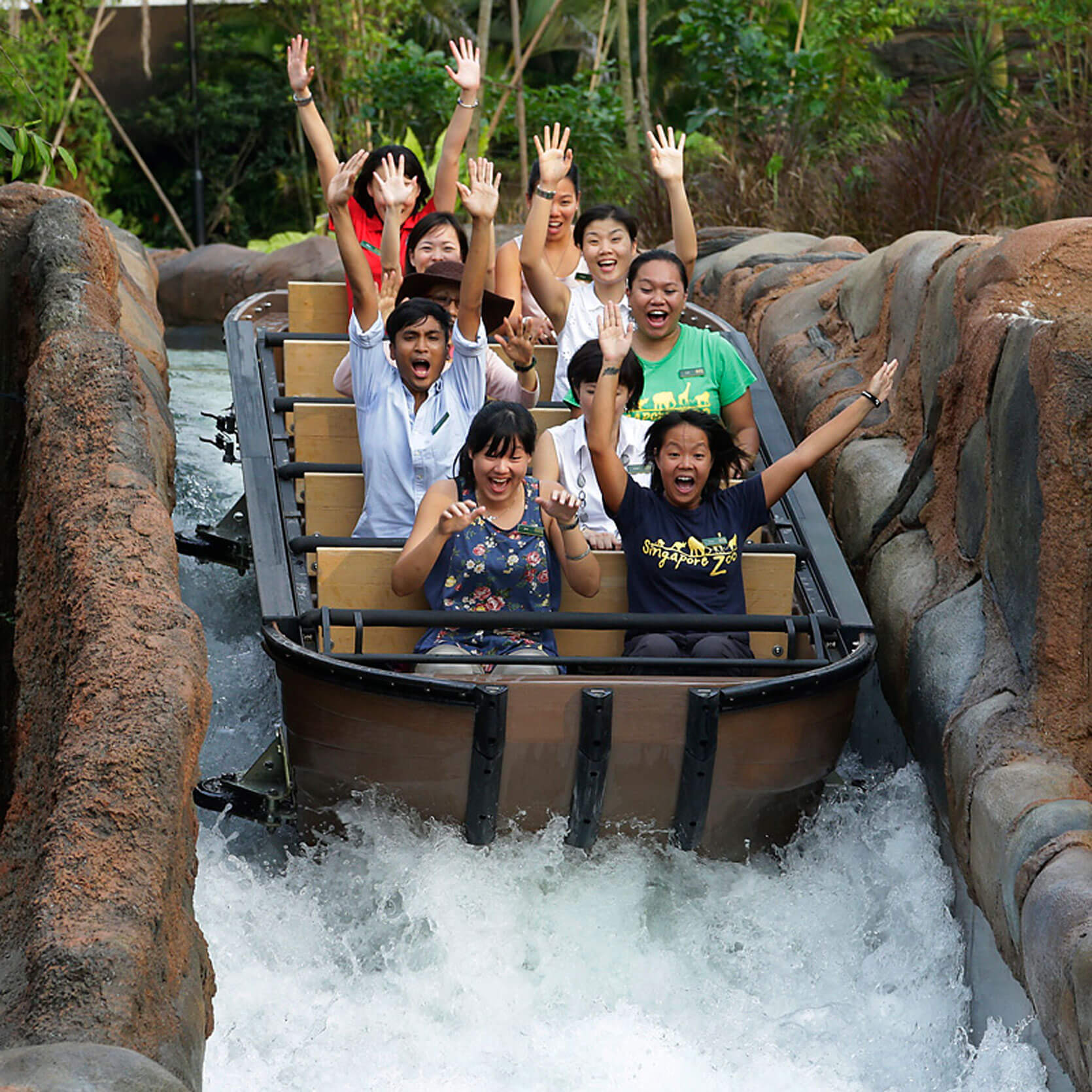 Children who are 1.06m and taller are welcome to embark on Amazon River Quest. A child swap procedure is in place such that a supervising adult and the child can wait while the others go on the boat ride. The supervising adult can board the boat once the others return.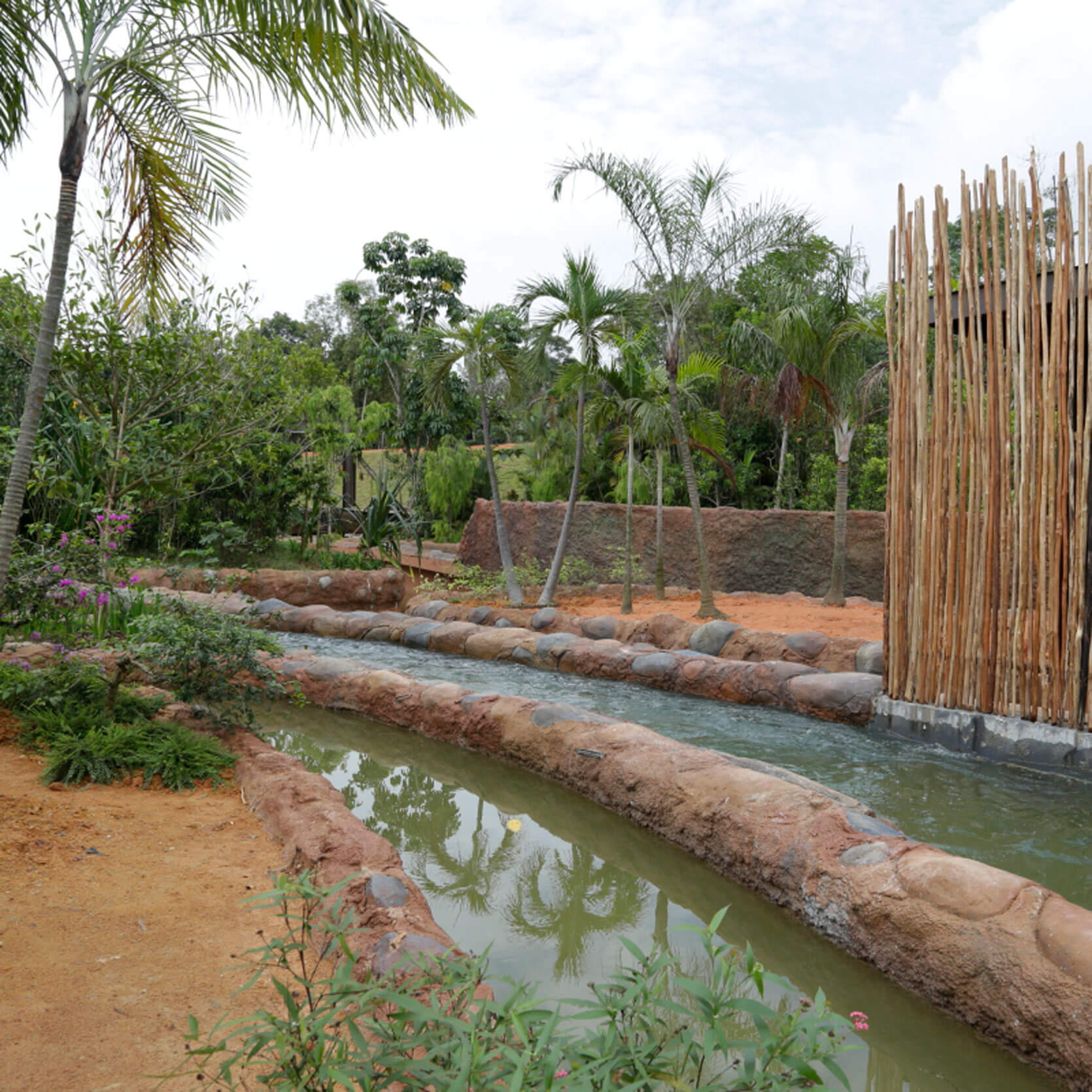 Rain's no fun. For this reason, we may suspend Amazon River Quest if the weather affects our visitors' safety and comfort. Please note that ride tickets will not be replaced in the event of ride suspensions, and admission tickets sold can't be refunded.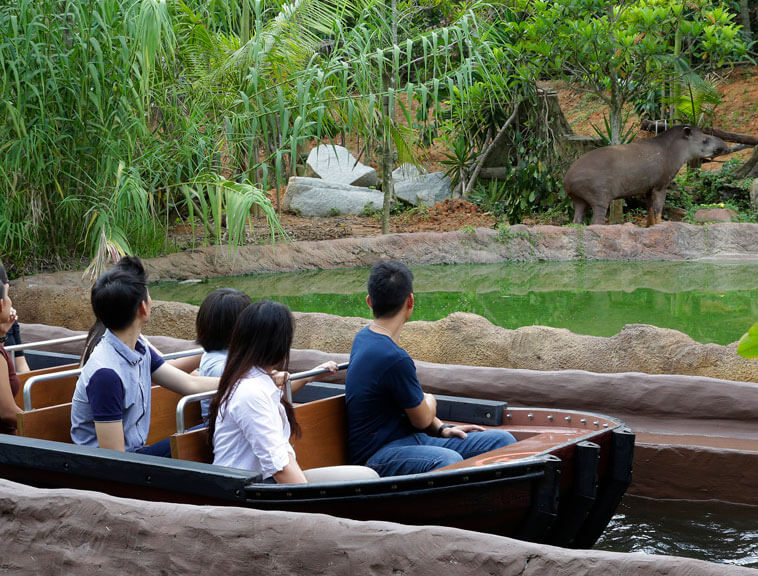 In the wild, it's natural for animals to blend into their surroundings and hide in plain sight. So, don't be surprised if animals along the Amazon River Quest boat ride camouflage themselves or hide behind boulders and vegetation.